Discover more from Abracadabra Dept
A Cinematic See Also by Kate Jinx – a fortnightly newsletter detailing what I'm watching / reading about watching / what the watching reminds me of
Abracadabra Dept. 3 Christmas Eve
"I've always lived for and by the special"

I've always been a big one for the so-called most wonderful time of the year but moreso its cinematic counterpart. I'm not quite a Dorinda Medley level seasonal nut, but even the slightest whiff of a decorated shopping mall fir (see: Showgirls) and some tattered, sunburnt tinsel (see: Celia, Starstruck) and I'm mixing a drink and setting up the projector. There's one Christmas film that I'm obsessed with above all others though, and that's Bell, Book and Candle, a relatively well reviewed but oft-forgotten 1958 romantic comedy about a beatnik witch. But we'll get to that.
2 x Christmas playlists for you, but mostly for me.


* MANY years ago I made a playlist for a Christmas party called 'Feliz Naviblah' that I still play (email me for link if you'd like it) it has a few songs unavailable on streaming services incl: Free Design's '

Close Your Mouth (It's Christmas)

', a particularly good rendition of '

Carol of the Bells

' by Polyphonic Spree and Yo La Tengo's version of '

It's Christmastime

' BUT! I have updated it in two versions for 2019:
* 

Zodiac Club Christmas

 (2hrs of my faves) 
→ 

Apple Music

 | 

Spotify

 
* 

Zodiac Club Christmas Extended

 (6hrs long of faves for a holiday party / wrapping situation) 
→ 

Apple Music

 | 

Spotify

 
PLEASE PLAY THEM BOTH ON SHUFFLE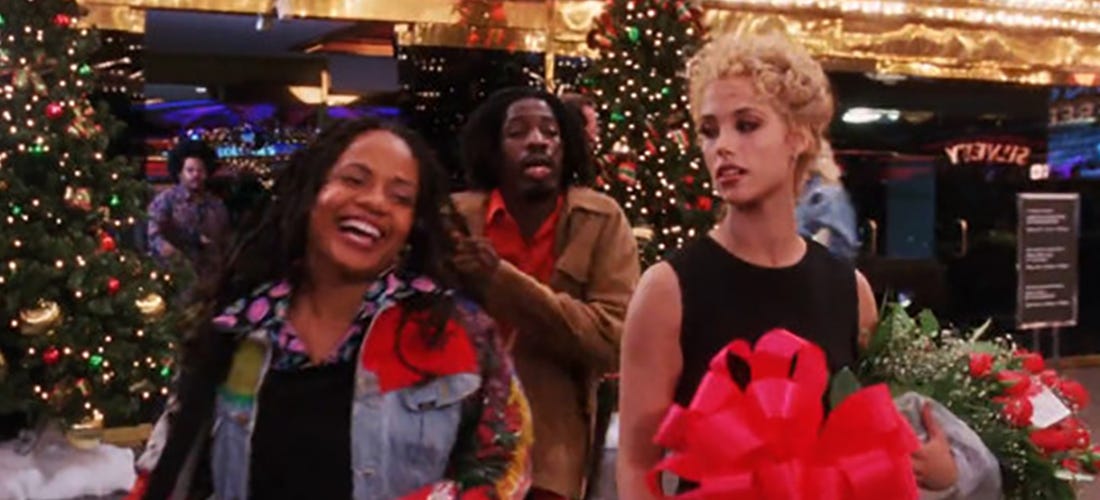 Remember the episode of Punky Brewster where Soleil Moon Frye (who shares my birthdate, respect) gets caught shoplifting a scarf to gift Henry (vale) and her punishment is wrapping presents in a department store? I never understood how that was fitting, like, not only did she get to hang out in a treehouse while processing the Challenger space shuttle tragedy, she was caught stealing and got to wrap presents. Once I made wrapping paper for my girlfriend out of the audience wallpaper in King of Comedy, and Punky gets set up at a trestle table as if that's a punishment?! Anyway.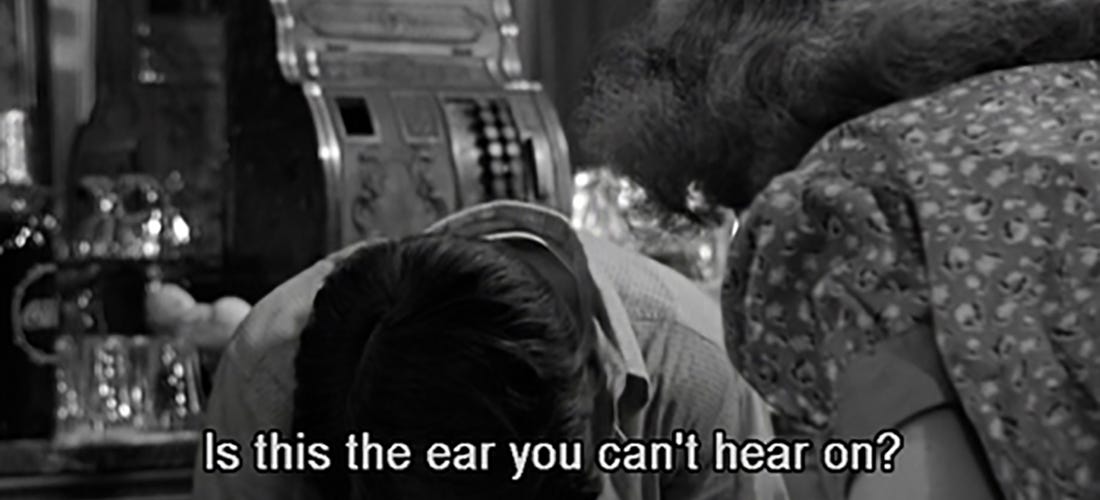 I miss the Crybabies podcast with Sarah Thyre and Susan Orlean interrogating guests about what makes them teary. Busy Philipps' ep is a highlight. My cry list is long, but at the top sits the final scene of It's A Wonderful Life when Harry says "to my brother, the richest man in town!" A close second is the scene in the film of To Kill a Mockingbird where Calpurnia admonishes Scout for shaming her little guest Walter who wants more syrup than she is accustomed to – "That boy's your company and if he wants to eat up the table cloth you let him, you hear!?" 😭. I came to It's A Wonderful Life late, taking myself to see it on Christmas Day in 2008 when I was alone with the flu looking after a friend of a friend's sick pet on St Mark's Place. It felt like me and Video the cat were the only ones left in Manhattan. In the morning I hid pills in its wet food, dragged myself to Central Park, sent a passive-aggressive email to a friend, and then went to IFC to try to attain a classic cultural high (this was before CBD was legal). I've watched it every year since, crying as soon as it gets to the "not my bad ear" line (if you know, you know!). The only real issue I have with the film, aside from that 'librarian spinster' bit is that Pottersville as a debaucherous haven for bad behaviour looks like way more fun. Regardless, it's a Christmas Eve Must.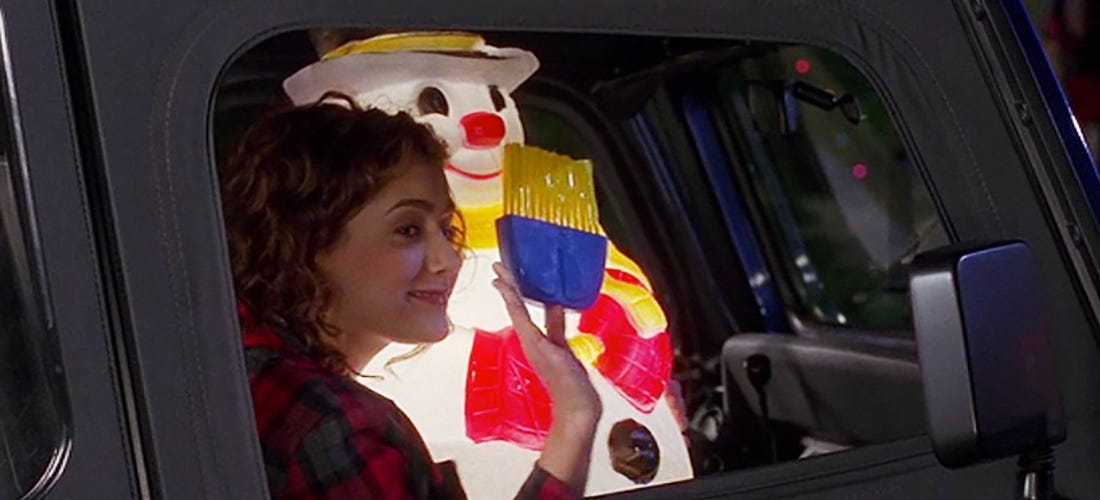 I think The Souvenir almost counts as a Christmas film. And Clueless if you're going by decorations…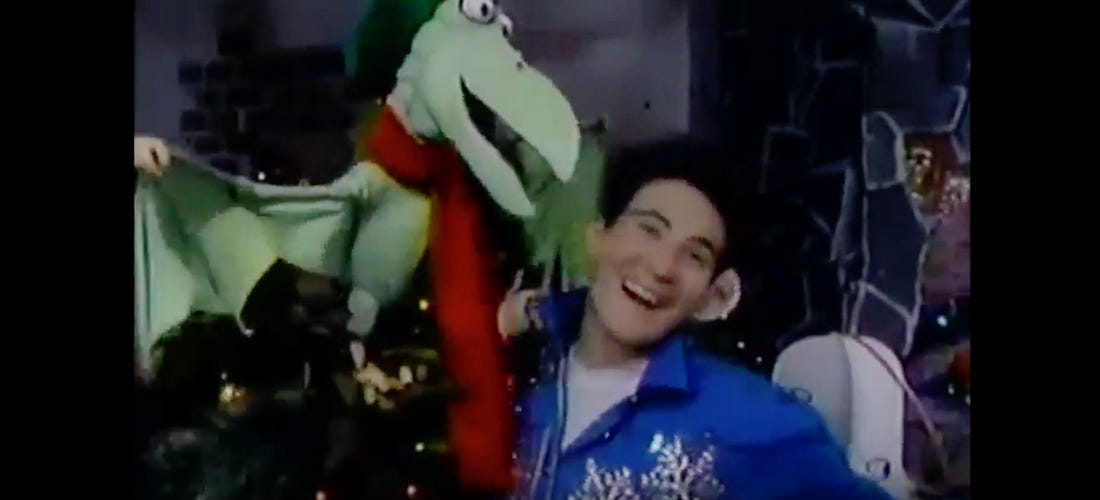 So is John Waters' Female Trouble of course, but if you really want WILD, you can't look past Pee-wee Herman's Christmas special. k.d. lang sings ' Jingle Bell Rock' in a Reclines-era skirt, Magic Johnson sits with Pee-wee on an animated sled, Grace Jones puts in an epic appearance in a bold latex Cleopatra look, and Oprah literally phones it in. To top it off, Pee-wee has outsourced an extension of his playhouse to be built by shirtless men out of unwanted FRUITCAKES. Ru-Paul could never.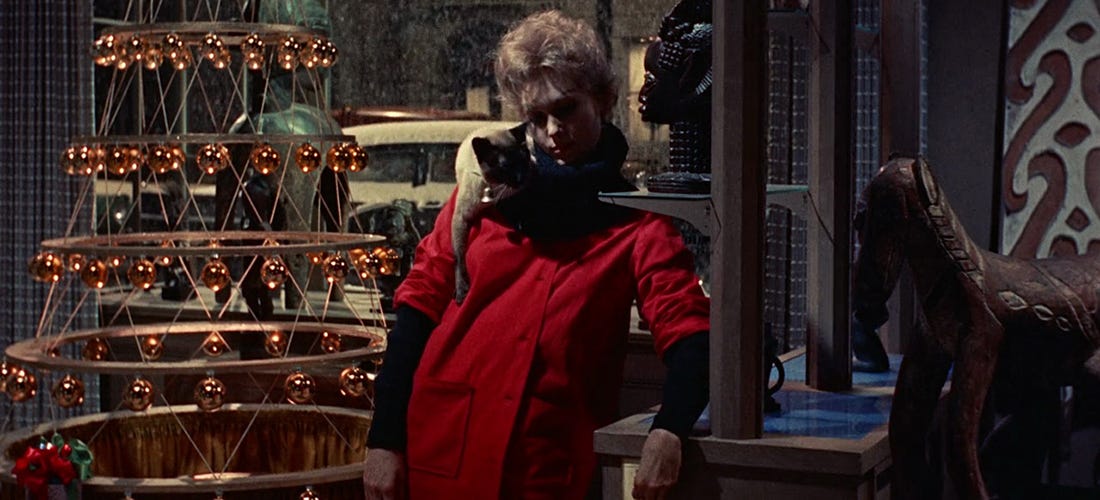 But back to beatniks. Growing up there were two films I'd watch over and over, stretching out the VHS tapes beyond repair: Brigadoon and Bell, Book and Candle. The latter was the real fave and its every second is seared into my memory, its influence on me still appearing even now, like a piece of glass stuck in your foot that extracts itself slowly over time. Only recently I realised that my sometimes horrendous laugh is probably cribbed from Jack Lemmon's mean giggle as Nicky, a bongo-playing warlock who is … maybe gay? Made in the same year as Vertigo and also starring Kim Novak and James Stewart (Christmas movie MVP, when you factor in It's A Wonderful Life) – it's set in and around a Greenwich Village apartment building where Gillian (Novak) and her aunt Queenie (Elsa Lanchester in fine, fine form) live and where Gill keeps her shop of African antiquities (I know, I know).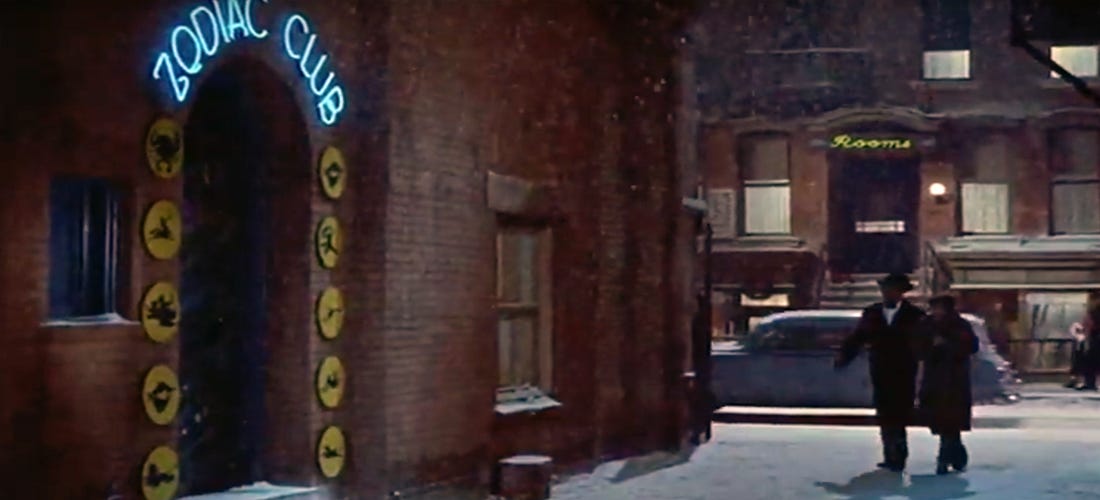 They hang out at a local dive bar called The Zodiac Club where Nicky (Lemmon) plays, and it is just the ultimate. I have fantasies of recreating it for my birthday next year – celestial mural, exposed bricks, astrological sculptures, Paris quarter interpretive dance and all. Of course the main plot involves a love spell cast on Shep (Stewart) that ends his engagement with Merle Kittridge (great name, played by Janice Rule – my favourite performance of hers along with her Willie in 3 Women, both characters are artists), via Pyewacket the cat … but … it's mostly just the hanging out at the Zodiac, at home and a particularly good herb shop that I'm interested in. The film opens on Christmas Eve, and their tree is spectacularly mid-century. It also features Ernie Kovacks and Hermione Gingold as a high-up Brooklyn-based witch and a shaggy-haired magic-obsessed writer, respectively. Just trust me on this one. Rent/stream it via Apple / YouTube / Googleplay / the usuals and think of me when you hear the line "Mr. Henderson's in complete charge of our abracadabra department".
Boxing Day Situation


* 

Portrait of a Lady on Fire

 is 

my favourite of the year

. 

Review below

 if you need more convincing...
* Greta Gerwig shifts things up with 

Little Women

 and it's all the more wonderful for it. Amy & Meg get more of a look-in.
* 

The Truth

 is a special film ~ but don't expect 

Shoplifters


* Stay at home and rewatch 

The Apartment,

 a great Christmas into New Year's Eve film.
* Cats. Honestly just don't. And don't waste your drugs on it!
The 'you send my mother your clippings?!' section  
✺ Was v pleased to stretch out about Portrait of a Lady on Fire, a film I'm slightly ashamed to say I have seen four times already, in The Monthly – 'Four Seasons in Eleven Days: Celine Sciamma's Portrait of a Lady on Fire'
✺ Talked about what's coming out in cinemas over the summer, mentioned my mother dying and shared my thoughts on marriage on TV with Jason Di Rosso & Alexei Toliopoulos on The Mix
✺ Gleefully chatted with James Valentine about Christmas film traditions on Radio Sydney's Afternoons (around the 1hr mark)
Kate Jinx is a writer, critic and film curator. She is the Director of Programming at Sydney's Golden Age Cinema & a houseplant enthusiast ♡  Instagram & Twitter
Pass this along to a friend if you please, and you can email by hitting reply.