Discover more from Abracadabra Dept
A Cinematic See Also by Kate Jinx – a fortnightly newsletter detailing what I'm watching / reading about watching / what the watching reminds me of
Abracadabra Dept. 2
"You're a snob, a sexist, totally obnoxious, and tiresome. And lately, you've gotten just weird."

I've been asked to name a favourite film from the last decade and it has thrown me for a loop. I love list-making, but when it's vibe or genre-related. Top 5 films to get you in the mood for a séance? Easy. Best and … actually the only movie I've seen about a sober-living commune? Can do. Lily Tomlin: A Best Of! Already done it. Films Bernadette Peters has been in but sadly that's not an excuse to watch them? Okay. But with time as the base, there's just too much to consider. Overall enjoyment? Importance? The task makes me want to take to bed with a book.
See Also: Lily Tomlin & Jane Wagner talk to Hilton Als about their shared life.
Don't See Also: Heartbeeps (1981), starring Bernadette Peters and Andy Kaufman as ROBOTS IN LOVE. I know, tempting, but don't do it (or maybe do).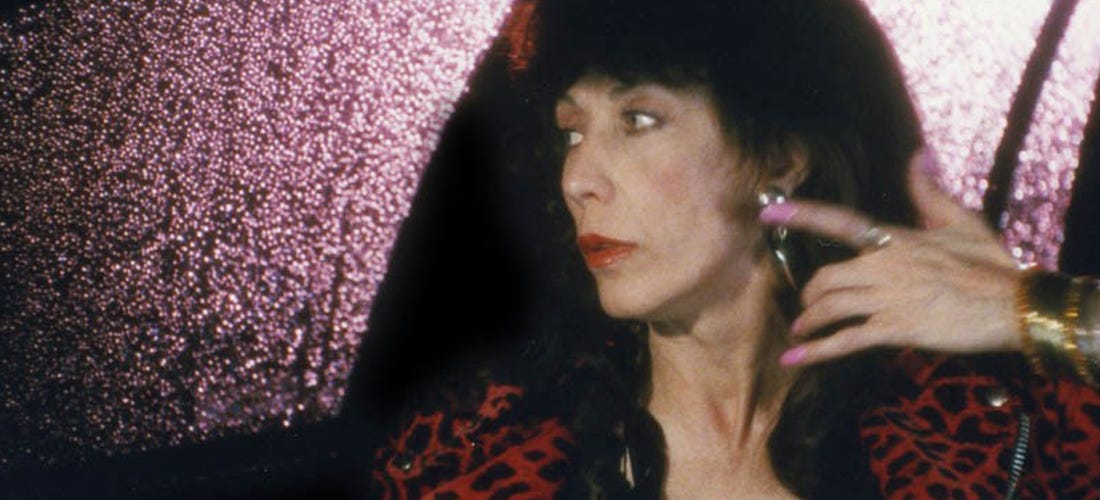 One kind of list I do love to make is of travel tips specific to a friend's interests. Sometimes it's just a matter of adding or subtracting gay bars, but often there are more subtle factors at play. I used to keep rather intense google docs that I'd share but they became unwieldy and too impersonal. Now I have little lists that I keep and spruce up according to the tastes of the traveller, and I love to receive them too. Isn't it the nicest thing for a friend to know you so well to send you to a funny little spot that they've once enjoyed? The more curious the better. Once a friend who I hadn't seen in going on ten years, booked us both into an occult walking tour of London entirely without my input – a delight (though it took a dark turn when the guide started passing judgement on how certain figures died, syphilis mostly).
Occult Also: The walking tour Dan took me on doesn't exist anymore but Treadwell's has an 'occultism and film' event on the 16 Dec if you're in London and so inclined.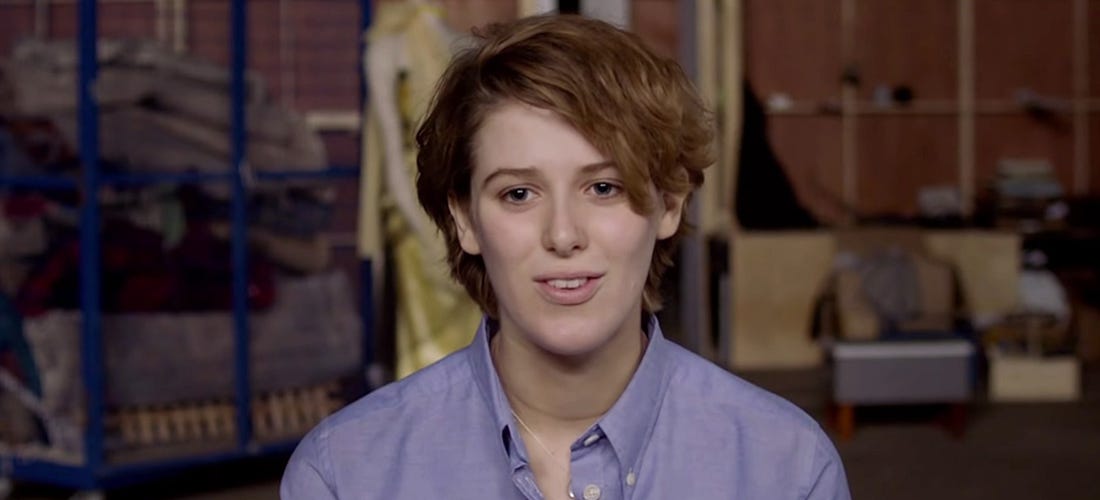 It is so nice to see something and feel an entire body wallop when it speaks to you on some kind of alternate plane. When something about it, some kernel of the thing is just so vivid, so oddly familiar that it's almost exhausting to watch. I felt that with Joanna Hogg's The Souvenir this year, not for its rarefied world but mostly for the feeling of being out of one's depth without fully realising it, the painful desire to not be misunderstood (as opposed to being understood), and the sheer awkwardness of conversation. After seeing it I went to the Wallace Collection to see the titular painting in situ and felt a flush of shame of being that person tracking down a movie location. I thought for sure there would be a gaggle of people doing the same thing (the film had just come out that week in the UK), but … no. Just me.
See Also: The Souvenir has already become irritatingly hard to see (and screen) but why not revisit Whit Stillman's Metropolitan (1990), an old fave and a piece of chatty perfection. Though not artistically or ideologically linked, both do feature inherited wealth, Christmas, painful party chatter, and great short haircuts on women.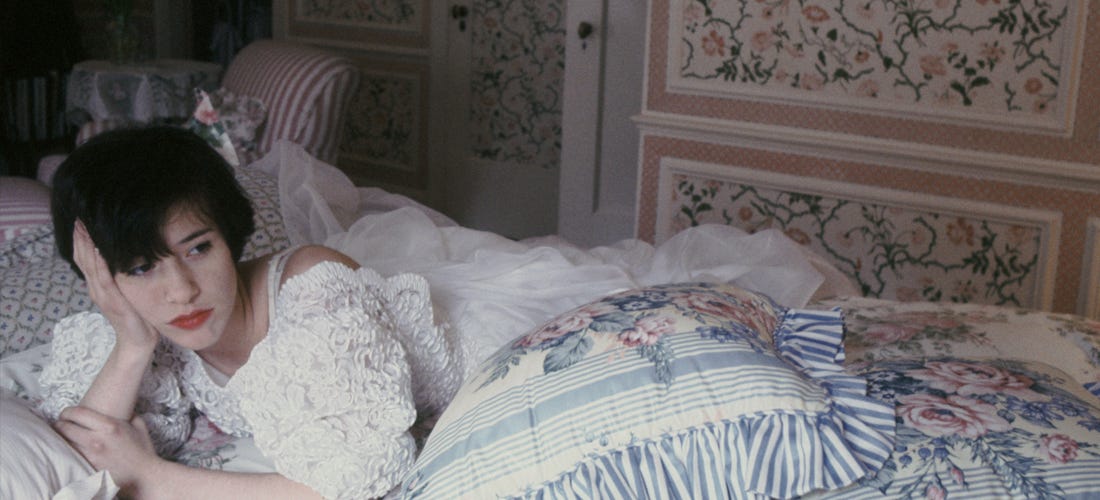 Last year I felt that wallop even more-so in a gallery watching Charlotte Prodger's 2018 Turner Prize-winning work BRIDGIT. Again, I'd thought for sure that I wouldn't be able to get in to see it, as if it were Kusama's Infinity Mirror Room, and so I booked a ticket a month in advance. When I turned up to the Tate Britain on my scheduled December day I was surprised that there was not just room for me, but that I could see it three times in a row seated. Bliss. I cried! Much of the media surrounding it focused on the fact that it was shot on Prodger's iPhone but apart from the immediacy that offered, I was more taken in by its disparate images that don't seem to connect until they, well, do. Feet on the sofa, a ferry, the view out the train window. A monologue over the top about drugs in a club, being misgendered, mistaken for your girlfriend's family member, convalescing, and standing stones (!). It drilled right into me.
Hear Also: Bow Down – A Frieze podcast hosted by editor Jennifer Higgie about 'significant women in art' chosen by writers, curators, etcet. eg. Olivia Laing on Agnes Martin, Laura Mulvey on Chantal Akerman, Zoe Whitley on Kathleen Collins...
Read Also: Rachel Cusk's excellent New York Times piece 'Can a Woman Who Is an Artist Ever Just Be an Artist?'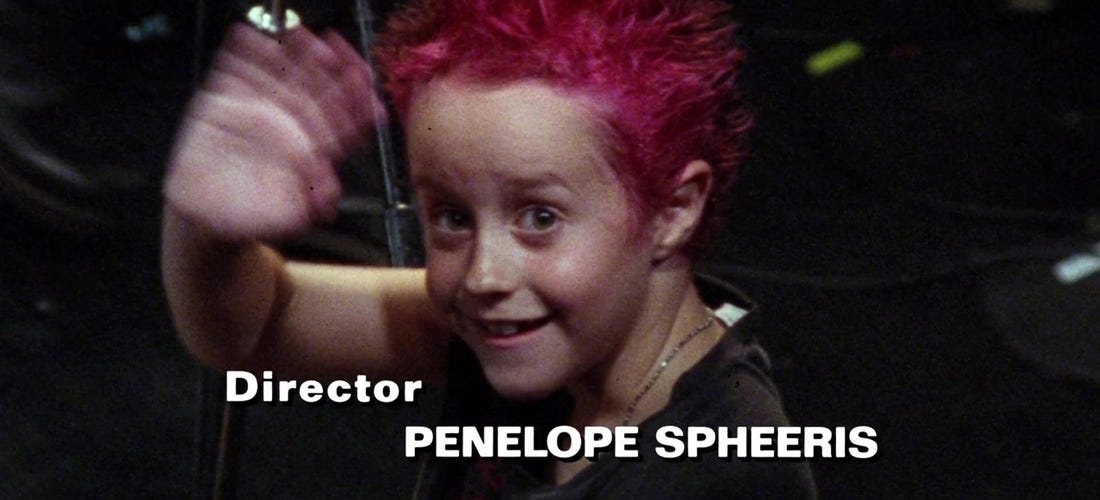 Another film that is entirely out of bounds for 'favourite film of the last decade' but was nevertheless new to me this year: Penelope Spheeris' epic Suburbia (1984, not to be confused with Linklater's SubUrbia). An incredibly dense take on the complexities of the gutterpunk ethos with a cast that will send you into a full on wiki-hole, it had this beautiful scene where all the despondent, angry teen punks leave their squat, steal some newly-laid turf off a lawn and roll out the bright green grassy patches in front of a wall of TVs in the local mall. As good (if not much better) than any outdoor cinema.
See Also: Suburbia is up on the Criterion Channel until 30 Nov along with a few of Spheeris' other films including the Decline of Western Civilisation trilogy, so be quick!
Read Also: Nick Pinkerton's essay 'The Truth About Punk According to Penelope Spheeris' situates Suburbia nicely.
In other news, I am no closer to picking that one film.
PS I'm still working out what this newsletter is, perhaps next time it will be dedicated to Baby Boom? Who can say.
---
The 'you send my mother your clippings?!' section 
✺ Enjoyed writing about Noah Baumbach's Marriage Story for The Monthly – 'You Could Drive a Person Crazy' 
✺ Sat 30 Nov, Sydney: Simonne Goran and I will be hosting a lecture called 'Phenomenal beings: spirits in Japanese art and culture' before a screening of Spirited Away at AGNSW
✺ Sun 1 Dec, Sydney: I'll be facilitating a talk with the AGNSW Youth Collective after a screening of Celia. Film is open to everyone and the talk is free afterwards for people aged 15-25.
✺ Talked about Andre Aciman's verging on creepazoid Call My By Your Name sequel(-ish), Find Me on ABC RN's The Bookshelf 
✺ Reviewed The Irishman & Pain and Glory with Jason & Alexei on ABC telly show The Mix (iView)
✺ PS I was lucky enough to host 2 Q&As with director Kore-eda Hirokazu ahead of screenings of his new film The Truth last week, and I asked him what the best film he's seen recently and he said without hesitation, Parasite. If you're in Sydney, I've added more screenings of it at Golden Age :)
Kate Jinx is a writer, critic and film curator. She is the Director of Programming at Sydney's Golden Age Cinema & a houseplant enthusiast ♡ Instagram & Twitter