All newsletters start with good intentions. I'll send it out every fortnight!, I told myself. But then Australia was on fire, and then it was flooding, and then I was traveling while while working, navigating an entirely new interstate job, hosting radio, and co-curating the first All About Women in Film festival for the Sydney Opera House. (What a delight it was too – Gillian Armstrong in conversation following a screening of Starstruck, and a great panel featuring Judith Lucy, Michelle Law and Sarinah Masukor discussing Thelma and Louise.) I drafted an almost complete edition while in LA in February, but my second margarita was kicking in, I'd been to what was formerly Circus of Books, and I was having a heady time eavesdropping. Oh how I miss the noble sport of eavesdropping.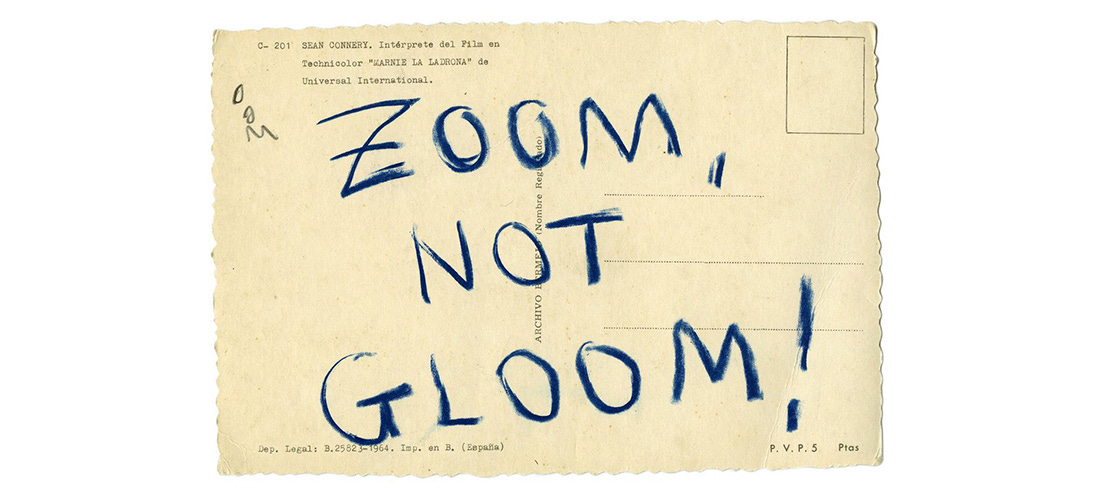 And then of course, this. Last year I said to my girlfriend that I wanted to, needed to, "explode my life". Well. This is not quite what I had in mind. In February I accompanied her on a brief work trip to LA and SF – quick, easy travel – filled with short but loving catch-ups before I'd move interstate for a new job. And now, blink-and-miss-it, I'm here in Melbourne in a friend's sublet while a friend is subletting my rental in Sydney, and feeling grateful for this ragtag community of peripatetic pals who are all hunkered down in different isolation spots around the world. Like many, I'm choosing to embrace Zoom (including the virtual background preferences).
Look Also: Artist Linder Sterling's postcard to Morrissey (above) in This Long Century
Read Also: Naomi Fry's excellent exploration of Zoom life in The New Yorker
Listen Also: Tom Tom Club's 'Booming and Zooming' (1982) on YouTube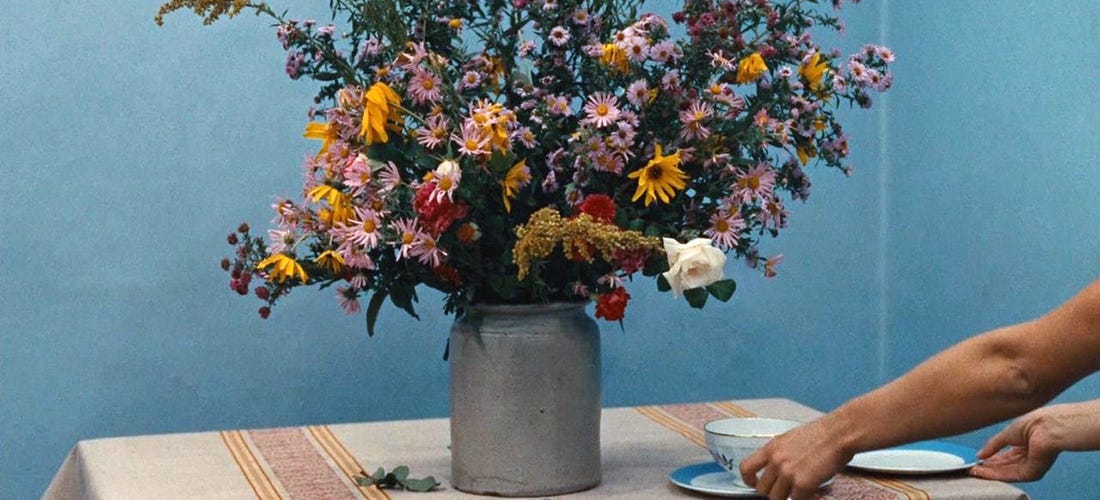 It feels ridiculous now, and of course hugely privileged, to have been able to travel so much for work and pleasure – and to do it so easily. Over the summer, I launched a film program called 'Vicarious Vacation' – which is the only kind of trip we'll have for … how many months, years, who can say. I've put together a few isolation viewing guides that will do the rounds soon enough, but to be honest, I've mostly been watching trash and turning to nostalgic favourites. I tell myself it's ok because a large part of my work at both the festival and the cinema revolves around reviewing new films and seeking out older titles that are stubbornly lingering at the back of cinema's padlocked mailbox – my hand shoved in, rooting around for what I can fit back through the slip, rings turned palm-ward so I don't get stuck in there forever. When I'm off the clock, look, I wish I could tell you I'm spending my few spare hours finally getting through my Criterion Channel backlog (I am dreaming of getting another view of Agnès Varda's Le bonheur in though), but mostly I'm counting down the days until each new episode of Top Chef and The Real Housewives of New York & The Real Housewives of Beverly Hills appear online. Masterchef. Having finished Unorthodox quickly, I slogged through season one of The Leftovers to get to the sublime season two (halfway through, no spoilers – but happily I finally understand Maya Rudolph's references to it in the final season of The Good Place). And yes, I
watched Contagion. And Twister. The Faculty. Two Weeks Notice. Flatliners.
LOL Also: I may be biased but my girlfriend Zoë Coombs Marr's comedy special Bossy Bottom just came out on Amazon Prime worldwide – sign up for a tree trial and escape it all for an hour or so. She's very good. High recs for the whole series but particularly the specials by Judith Lucy and Tom Walker. I'm not sure why I wore pearls to the taping :|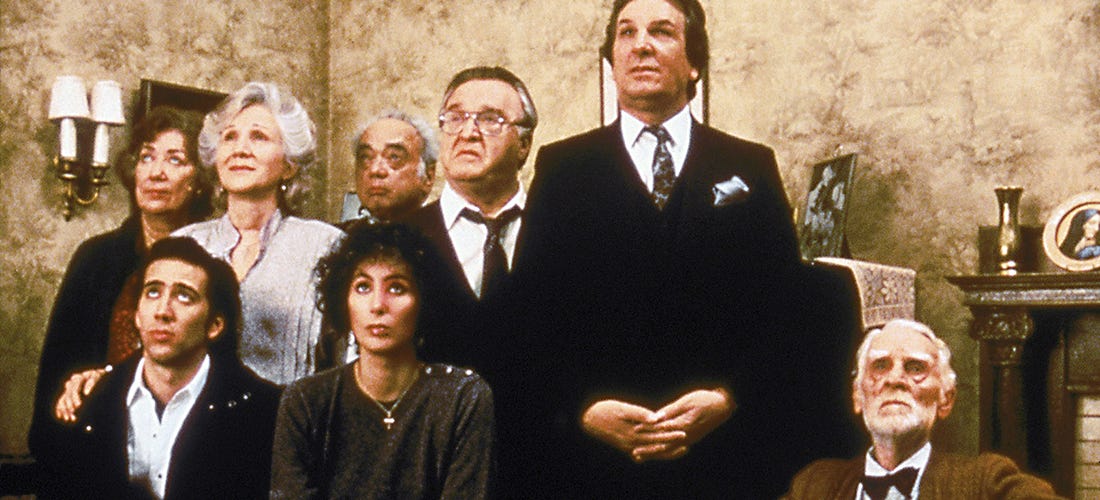 One film that has bubbled up unexpectedly from beyond is Moonstruck, a film that is suddenly, oddly in the zeitgeist. I'd not seen it since about 1990, and I was thrilled that my girlfriend had never. Truly it's the perfect movie to revisit right now: it embraces personal change, the acceptance of love, the importance of family (whatever that may be), and pushes back against societal standards. It's also completely wild and discards superstition. I'd forgotten that Nicolas Cage's character sports a wooden hand (from Janet Maslin's New York Times review in 1987: 'It's impossible to tell whether this is supposed to be funny, but the film does carry a ''Mr. Cage's Hand Design'' credit for Eion Sprott'). In Moonstruck, Cher reaches out of the screen, slapping us all in the face with a hearty, iconic, Academy Award-winning "SNAP OUT OF IT!" I feel I need a good Cher slap every couple of days at the moment, for when my mood turns sour and pandemic and financial anxieties rush to the fore, and I forget for a moment that the world is still turning.
Bake Also: Given that Nicolas Cage's character is a baker and I'm assuming you're tired of the labour-and-wait style of sourdough, try making the focaccia from that much missed Brooklyn sandwich staple Saltie (vale). Add some rosemary on top, why don't you. Recipe is in their delightful cookbook and also here.
Read Also: Chef and Prune owner Gabrielle Hardy's excellent personal piece in the New York Times Magazine. Touches on the untenability of the restaurant and hospitality, and how we need to rethink our expectations and demands. I'm thinking so much right now about how we can't return to our pre-pandemic ways. I hope you are too.
… Next time let's talk about that very dear film I Know Where I'm Going! – streaming on SBS OnDemand for those in Australia, Criterion Channel for those who can access it.
---
✌️ GREETINGS FROM CALIFORNIA
Sat 22 Feb 2020 (aka feels like a decade ago)
Writing from a Los Angeles hotel rooftop. The sun trying desperately to show itself after a sudden hailstorm (turns out the apocalypse is happening everywhere).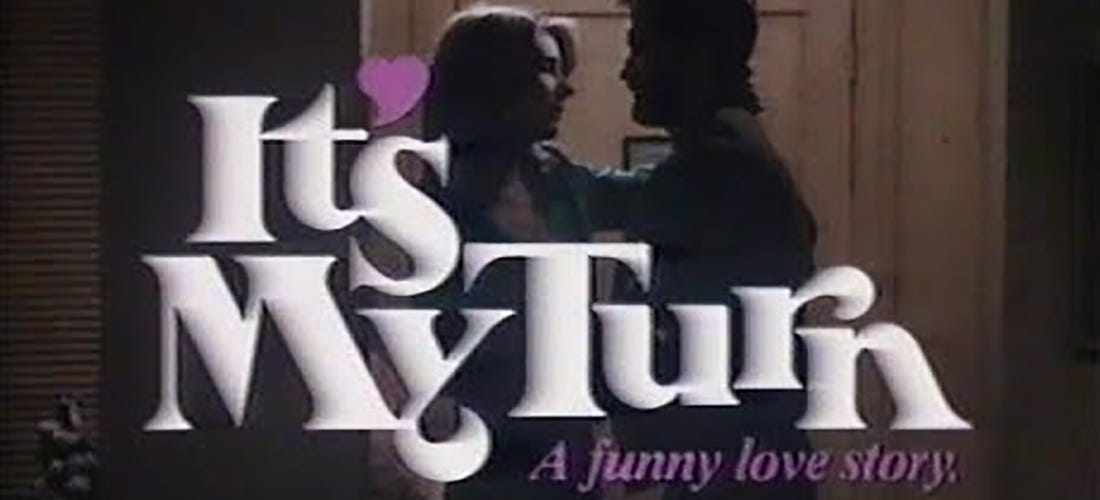 Last time I was here a film programmer friend and I went to see a Claudia Weill double at the New Beverly, and the guy introducing asked who in the audience had seen Girlfriends before. M & I were two of the only people who snaked our hands upwards, as an older man across from me yelled authoritatively "none of us! none of us have seen it!". Don't speak for me guy! My perennially chilly body was suddenly filled with a particular kind of internal warmth that can only be borne from rage. By the time Melanie Mayron meets Christopher Guest at a party I had returned to a more regular temperature. Girlfriends was followed by It's My Turn – starring Jill Clayburgh in a very Diane Keaton-esque role. I was charmed by it.
* Buy Also: Melanie Mayron has signed on for a Thirtysomething sequel series called Thirtysomething(else), which ... sure. BUT! Did you know she has her own skincare line called Mayron's Goods?
* Read Also: There's a lot of gold in the New Yorker's 'Jamie Lee Curtis Has Never Worked a Day in Her Life' but I was particularly thrilled by how she got together with husband Christopher Guest.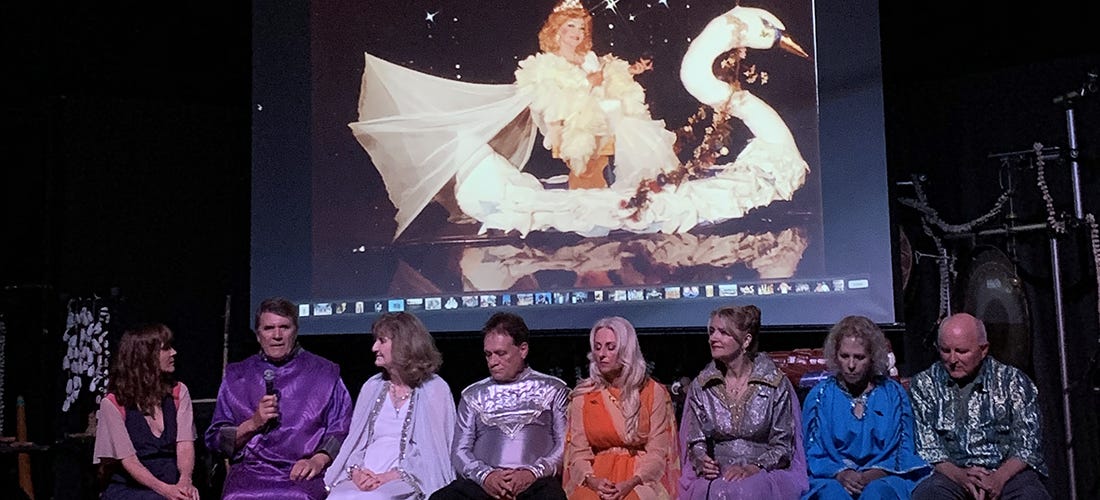 That last trip also coincided with a special screening of films by the Unarius Academy of Science hosted by the wonderful director Jodi Wille (The Source Family – you've seen it right?). It was everything I had hoped it would be. If you're not familiar, the Unarius are a spiritual collective based in El Cajon co-founded by the late Archangel Uriel aka Ruth E. Norman. Norman believed that everyone is essentially psychic, and to connect her followers to their past lives, she would help script and film them for psycho-spiritual healing purposes. Look, I'm into it. This particular night featured a Q&A with Unarians decked out in wild, jewel-toned polyester gowns and space suits, followed by a few of their films which are currently being digitised. Essentially Norman was a cosmic auteur who directed psychodramas – a woman who, sure, was living on a different plane to most of us, but managed to become a filmmaker in her twilight years – even if those films were only available on community access television.
* See Also: Jodi Wille's Unarius documentary short We Are Not Alone (2016) for a cosmic crash course.
* See Also: Have I brought this up before? I've only seen it the once but I often think of Nathan Silver's film Stinking Heaven (2015) – which featured sober-living commune members who would recreate their own past traumas on tape.
---
Kate Jinx is a writer, critic and film curator. She is a Programmer at the Melbourne International Film Festival (MIFF), the Director of Programming at Sydney's Golden Age Cinema & a houseplant and crystal enthusiast ♡  Instagram & Twitter